Sources close to Microsoft revealed recently that Microsoft plans to combine their commercial chat and telephony client Skype with their enterprise communications server Lync. Though challenges still exist, industry analysts admit that this has been an obvious move on the part of Microsoft for some time.
Consolidation Issues
Insiders indicate that some of the major hurdles faced by the teams have been "internal communication" and "collaboration", while others pointed to lack of a consistent user interface and "connectivity issues", a source close to the deal indicated it was something else entirely. "When Satya Nadella was appointed CEO, he asked why this was still a problem, we told him that when the two teams met they tried to use Lync but the meeting attendees kept getting disconnected and we spent half the time troubleshooting Lync." (Others indicated that no one had enough Skype Credit to host a meeting of that size.)
Decisive Leadership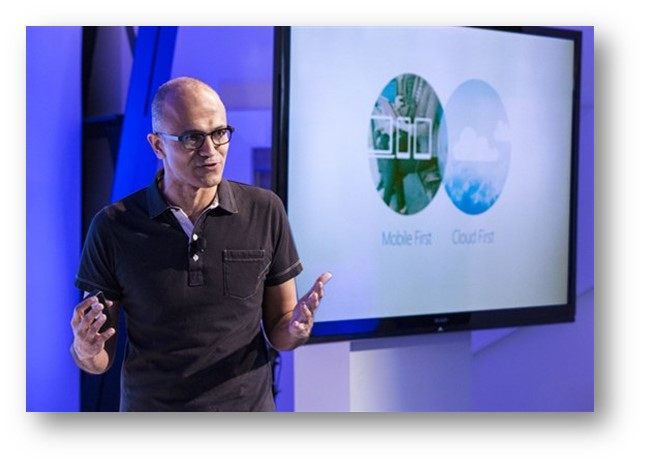 As it turns out the solution came not from Nadella's leadership, but from his history with Microsoft. In a bold move Nadella logged into Microsoft Live Meeting 2007 and created a meeting to share his desktop, PowerPoint slides and conduct the first meeting bringing the teams together. "Who knew this even existed?" reported one attendee. It was true, Nadella was the only employee who still had an active Live Meeting account, since Balmer had moved the whole company to Lync in 2010. Additional queues were hinted at by Aamer Kaleem, CTO, Lync Enterprise Voice via a conversation on Skype (because, as he explained it, he received the "yellow status bar of doom" and couldn't connect via Lync Mobile). "We are truly encouraged by the backward looking view of Satya, seeking to use products that still work, rather than attempting to reinvent the wheel."
A Vision of Something Great
Now that the teams were talking and sharing ideas, the next steps were to develop a shared vision of what a meeting requires to be successful. This collaborative first meeting went on for hours (something unheard of in either a Lync or Skype call) while Nadella offered his advice. "It was remarkable how effective he was at making his point, 20 minutes in we were sold! Not because of the amazing vision, but simply because none of us had been in a Lync meeting for 20 minutes that didn't cut off. By not focusing on troubleshooting we were able to really understand the clarity of his goals." Nadella's goal for the team was simple "When you join a meeting you have the right to stay connected throughout the meeting until YOU are ready to leave." "It was empowering and thrilling!" reported an attendee, "Such a simple concept and yet nothing like anything I had experienced from Microsoft. I have never left a Lync meeting by my own choice."
To the Cloud!
In Microsoft's general move to hosted services the question did arise from analysts about what form this new consolidated service would take. Our sources indicated that this move would be hosted as well, indicating that "Our success in the cloud and our service offerings like Office 365 prove that we have the teams to pull this off." When asked specifically about where the service for LiveMeeting 2007 is being hosted, since this has been a big issue for lawyers and corporations in the EU and elsewhere, sources responded bluntly. "Honestly, we really didn't know until a recently. A cleaning lady discovered a number of servers in a closet on campus and it wasn't until she unplugged the servers (apparently to plug in her vacuum) that we started getting service tickets for LiveMeeting". Sources did indicate that once the servers were plugged back in the ticket count decreased and there are now plans to do some dusting before the servers are moved to a permanent location.
The Name Game
Microsoft marketing has been burning the midnight oil in an attempt to develop a brand around this consolidated service. They are seeking a name that pays homage to the past of the two products and steer clear of any litigation. Recently Microsoft has had a difficult time with several brand names, like Metro and SkyDrive, it appears that the newly branded OneDrive may be the next battlefield from One.com. In a seven minute online meeting for analyst held recently about this topic Microsoft unveiled the new service as "Stync". Admitting, just before the meeting abruptly ended for technical reasons that, "The next big problem we face is that the "S" in Stync is already used on the SharePoint icon."