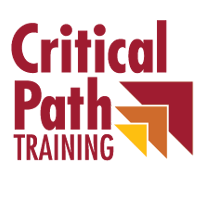 I'll be delivering a FREE webinar for Critical Path Training next Thursday, June 14. The topic will be the Developer's Approach to Search Applications. Space is limited, but be sure to register since they will be sending a link to the recording to everyone who registers for the webinar.
I'll also be teaching a few classes for Critical Path Training in the upcoming months.
The week of July 30th I'll be teaching the 5-day webcast Professional SharePoint 2010 for Administrators Webcast. This class is designed for the IT professional responsible for deploying, migrating, configuring, optimizing and monitoring a SharePoint farm. The webcast format is very flexible and daily sessions are only 3.5 hours in length. Hands-on labs are provided so you can complete them before or after class each day. Plus all sessions are recorded so you can go back and review for up to 30 days after the class is over. Seats are normally $1495, but if you register before June 30 you'll only pay only $1270.
I'll be in Philadelphia the week of October 8th teaching the 5-day SharePoint 2010 Administrator's Survival Camp. This class is similar to the webcast, but includes 5 additional modules and extended hours. Normal price is $2995, but if you register before September 8 you will only pay $2545.
If these dates don't work, or you are looking for a different class, you can view the entire class schedule on the Critical Path Training website.