It's no secret that I am thrilled with the new social features of SharePoint 2010. I am most excited about the new Profile Picture handling. I strongly believe that the more we can show the faces of our colleagues to one another the more connected we will feel. Clearly Microsoft feels that way as witnessed by the many features that make use of the Profile Image like the Activity Feed and Colleagues list.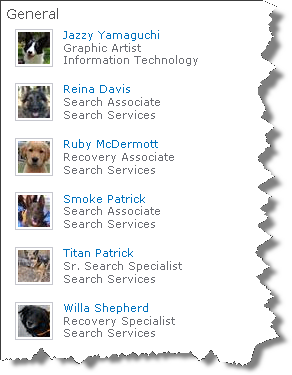 Exchange and Outlook
What about other applications like Outlook and Exchange? Outlook 2010 includes the Outlook Social Connector to present the social connections that the user has to the other actors in the conversation. The images in the OSC come from the users contacts and Active Directory. In this example Kobe's picture is in Willa's contacts but Ruby and Willa's pictures are not. The next image shows the empty thumbnailPhoto attribute on Willa's AD record. If the desire is to have the User Profile pictures synchronized from SharePoint back to AD, SharePoint 2010 can do that thanks in large part to the architectural decision by the Product Group to use Forefront Identity Manager to perform the Profile Synchronization.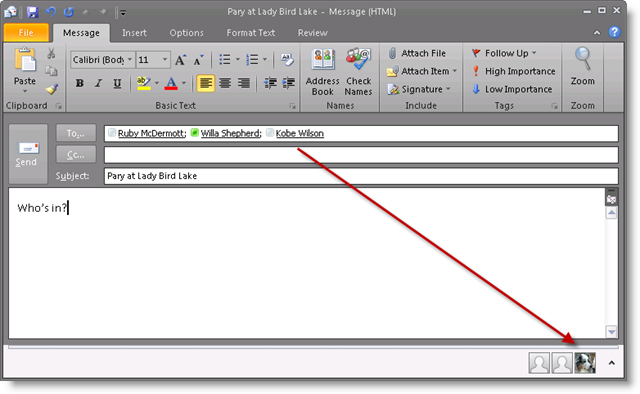 Configure Profile Image Export
Start with understanding the whole process: Configure profile synchronization (SharePoint 2010)
If you have already configured the connection to AD all you have to do is add the permissions to the User Profile Service account in Active Directory for Create All Child Objects.

Next, in Central Administration, go to the User Profile Service Application an in the** People** Section choose Manage User Properties.

Locate the Picture property and hover-click Edit.

In the Add new mapping section choose the appropriate connection to Active Directory (mine is DHT) choose the Attribute thumbnailPhoto and set the Direction to Export. Click Add to add the mapping.

Run a full synchronization and if you watch the status you should see the Export phase.

Following the synchronization you should see the thumbnailPhoto attribute populated in Active Directory.

Reopen Outlook 2010 and you should now see each users images in the OSC.
Why should I care
Social connections in organizations are one of the most important factors in employee retention. On the list of the Big 12 Questions to determine employee engagement in the workplace is "Do I have a best friend at work?" The integration offered by SharePoint 2010 to other systems empowers organizations to implement cost effective solutions for employee engagement that can be managed centrally and governed efficiently.