I have been SLAMMED lately (mostly traveling and speaking, but also taking time with my family) and not blogging enough, I get it, I hear you all loud and clear. I am going to try (starting this week) to publish little bites of new features and enhancements that I have not seen posted elsewhere.
Since I am in the process of building my post about yesterday's SharePoint Saturday, it seems like a good time to show off what Office 2010 adds to the SharePoint 2007 upload experience.
Upload Multiple Files with Drag and Drop
The title says it all. When you click on the Upload Multiple Files… link you will see a new control that is a drop target for your upload.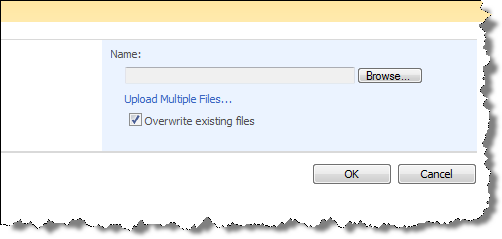 You can now drag and drop your files and build your upload list significantly faster than before.

Since this is a change in the Office Client it works for SharePoint 2007 as well as SharePoint 2010.